Installation

          wget https://raw.githubusercontent.com/opendevshop/devshop/0.7.4/install.sh
          bash install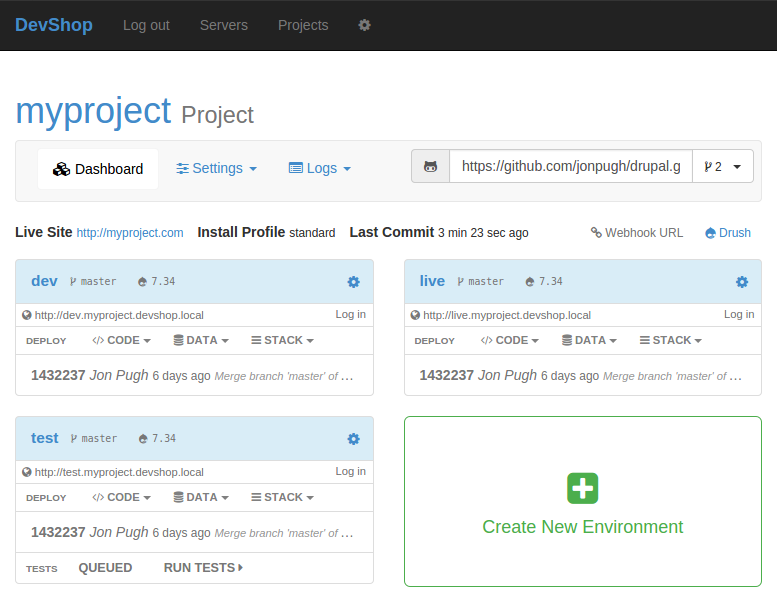 Self-hosting without all the work.
All you need is your site's source code in a git repository and a web browser.
With a few clicks (or taps) you can create and manage as many environments for your site as you wish.
Devshop is open sourced, and is built on Drupal and Drush. Extend it and improve it as you wish.
No More Server Setup.
Devshop handles all of the software setup and configuration needed to run your websites, leveraging Ansible. DevShop automatically configures your code, web server, and databases quickly, securely, and correctly, every time. DevShop makes deployment easy and stress free.
Installation takes minutes, and does everything for you. No need to even create a user.
All this, with open source software.
Commit, Test, Deploy: Out of the box.
Continuous integration with GitHub. Add simple Behat tests and get an environment for pull request.
DevShop makes web developers more efficient and quality assurance quick and easy.